Rajasthan is one of India's most well-known states. Rajasthan has everything from opulent palaces to old temples, mouthwatering cuisine to arid dunes. To pick just one reason to go to a country that provides such a variety of experiences, however, might be challenging.
Here are five tempting things to do in Rajasthan that will convince you to visit if you're still debating it. Purchasing  rajasthan tour packages is the best option to visit rajasthan .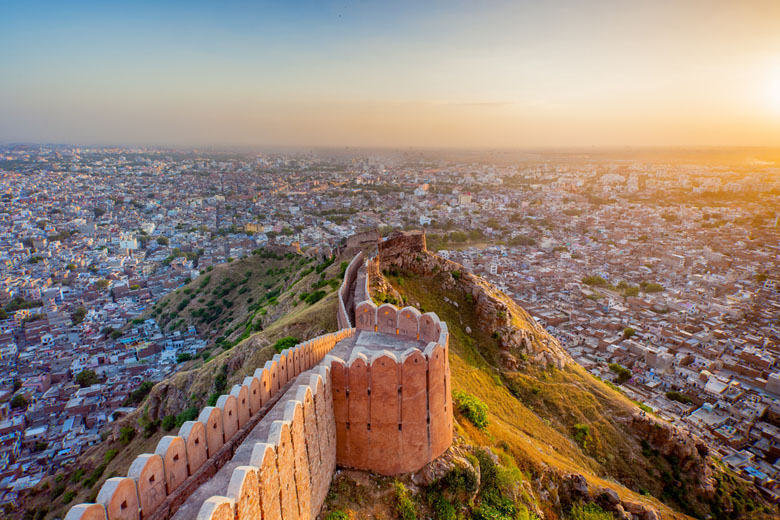 1. Take an interest in art, culture, and folklore
Rajasthan stands apart because of the incredible contrast of colors, textures, and materials, even though art and culture are popular in many Indian places. You can find well-lit stores offering bangles, folk art, and regional textiles in the brightest color combinations, even in the farthest reaches of the desert.
Rajasthan has a strong connection to art and culture that dates back to when Kings ruled. According to legend, these rulers were ardent admirers of paintings and art, primarily from the "Baroli" and "Hatodi" districts. Jewelry produced by hand has a long history in Rajasthan. Contrary to the rest of the nation, Rajasthani folk culture is fascinating because it values male jewelry as highly as female jewelry.
Folklore and centuries-old traditional arts are highly regarded in Rajasthan. In Rajasthan, puppetry is regarded as one of the most significant art forms, and puppeteers captivate audiences with their extraordinary storytelling and technical prowess. Kathputli, a kind of puppetry unique to Rajasthan, uses wooden dolls that are moved by a single thread. The Kachhi, Ghumar, and Gatti are just a few of the region's famed traditional dance styles.
2.) Get ahold of the food
Rajasthan has some of the wealthiest Indian food, despite the high heat and dry climate. Excellent vegetables, buttermilk, and handmade spices make up the menu. In addition, due to their traditional method of serving guests, Rajasthani delicacies are frequently referred to as products of the "royal kitchen."
However, Rajasthani cuisine does not just consist of veggies and spices; everyone enjoys the desserts served here. Rasgullas, Mishri Halwa, and Dil Jani are all essential. Desserts from Rajasthan are given city names as well. Checking out the local eateries and markets to see what treats you can find to enjoy in Rajasthan.
3) Take in a Festival
Throughout the year, several Rajasthani cities host several fairs and festivals. Attending one of the festivals showcasing the area's rich past and culture is one of the lovely things to do in Rajasthan.
Every interest can be satisfied by an event. Festivals like the "Camel Festival" or the "Jaipur Literature Festival" will keep you entertained whether you're an animal lover or a book nerd. Among the most popular events in the state are the Pushkar Fair, Desert Festival, Kite Festival, and Teej Festival.
4. View the Wildlife and Sights
Rajasthan is home to the most well-known tourist spots in the country. Ancient palaces and forts, famous temples, and the "Great Indian Desert" near the international boundary are some of its top attractions. Among the most popular attractions in Rajasthan are Amber Fort, Amer Palace, Jaisalmer Fort, Mehrangarh Fort, Jaigarh Fort, and Chittorgarh Fort.
In addition to this, Rajasthan is a popular destination for wildlife lovers. It has some of the top-rated wildlife sanctuaries in the nation, which explains why. Visiting the Ranthambore Tiger Reserve for a tiger safari is among the most important things to do in Rajasthan.
Among the other locations, you must see the Desert National Park and the Bharatpur Bird Sanctuary.
5. Continue Your Stay Unique
In Rajasthan, you can choose between opulent palace hotels and vibrant rural communities with hidden historical significance. These will go deeper into Rajasthan's history for the curious traveler.
You may experience the regal lifestyle of Rajasthan's royalty by staying in exotic palace hotels. On the other side, little towns bring you closer to the incredible ancient buildings. Rajasthan's must-see locations include villages like Deeg and Barmer.
Rajasthan is undoubtedly a country of royalty and color, no matter where you travel. No vacation to India would be complete without stopping in this bustling state, where historical riches abound.
You Can Read Also:
How Did Dubai Become World's Popular Tourist Destination?
9 Benefits of Group Tours in Europe
8 Reasons to Visit Dubai