Gujarat is a state that is situated in the western coast of India. It is known for its culture, monuments, food and much more. It is the fifth largest state in India. Gujarat is a dry state wherein alcohol is not served. It is also known as the Jewel of the West.The best time to visit Gujarat is during the winter season that is between October to March as the climate would be pleasant for the tourists to explore Gujarat.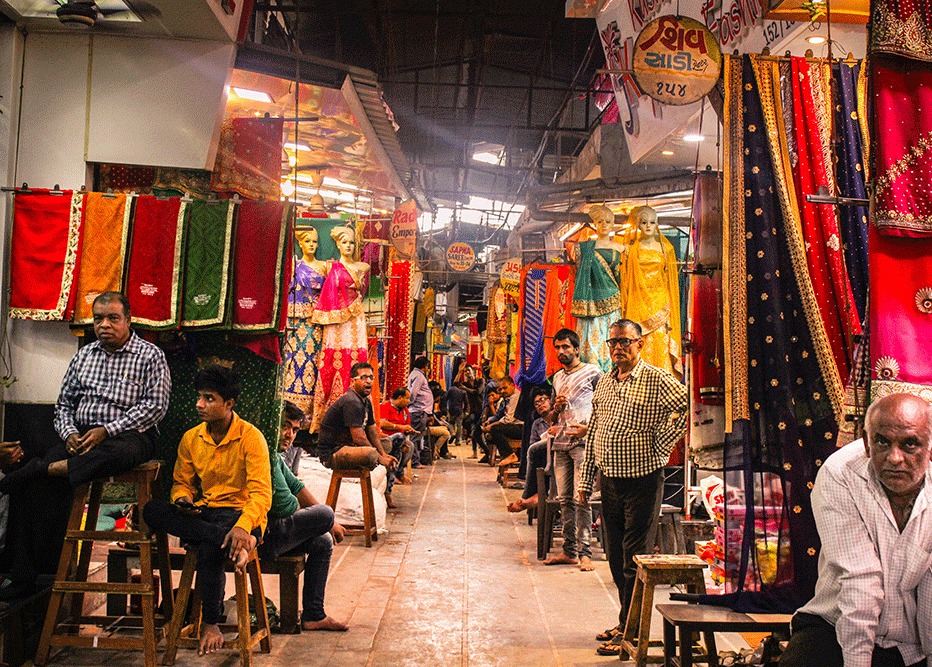 Gujarat is known for shopping and people from various parts of the world come to Gujarat to not only explore the state but also to splurge and get their hands on some authentic traditional jewellery, clothing, handicrafts and food. We at Dewan Holidays have shortlisted some of the best shopping places in Gujarat which the tourists should visit during their stay in the state.
Markets to visit in Gujarat
Sindhi Market: – The Sindhi market is one of the most popular shopping places in Gujarat that is situated near the Kalupur gate in Ahmedabad. The Sindhi market is known for traditional wear sarees, bed sheets, gourmet material, handicrafts, footwear, dresses for sofa etc. at very affordable prices. The tourists would get a lot of variety in the market especially for sarees, bed sheets and much more.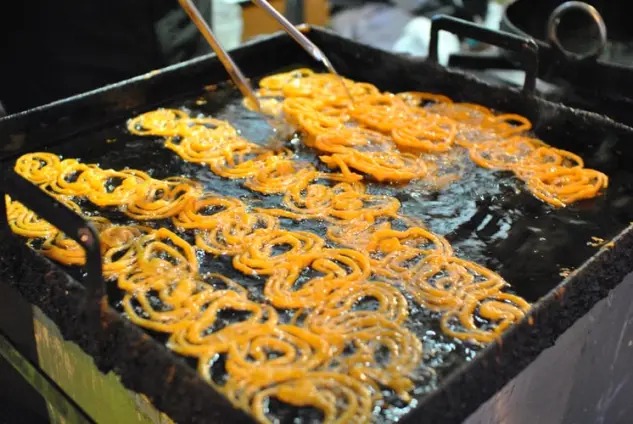 Manek Chowk: – The city square which is situated in Khadia, Ahmedabad is Manek Chowk. It is a unique city square market wherein the tourists can buy jewellery from various Jewellery stores in the city square but once the sun sets, the jewellery stores are shut and the whole market transforms into a food stall from 9:30 PM. The tourists can enjoy some amazing street food and also try the local delicacies of Gujarat such as Khandvi, Jalebi Fafda, Khaman etc.
Sahara Darwaja: – The market that is situated in Surat is Sahara Darwaja market. It is one of the most popular markets in Surat for textile products. The tourists can buy various textile products at wholesale rates such as sarees, dress materials, Salwar Kameez and much more. The market is very popular and sees a huge crowd during the wedding season.
Bandagi Bazaar: – The bazaar which is located in the older part of Rajkot is Bandagi Bazaar. The bazaar is known for a wide variety of bangles, Dupattas, bead works, etc. Besides, the tourists can also go to various jewellers in the bazaar to buy jewellery.
Mangal Bazaar: – The Mangal bazaar is situated in the third largest city of Gujarat, that is Vadodara. The Mangal bazaar is popularly known for its handmade quilts that have beautiful embroidery done on it. Besides, the tourists can shop for home decor, dress materials, kurtis and much more at wholesale rates.
This was all about the shopping places in Gujarat and we hope that the above information has given you an insight about Gujarat.